Limit
A limit order is an order to buy or sell a contract ONLY at the specified price or better.
Populate the Order Entry panel by selecting an instrument in a linked window or typing the symbol in the entry box.
Click Buy or Sell.
Select LMT from the list of order types, and enter a limit price.
Click Submit to send the order.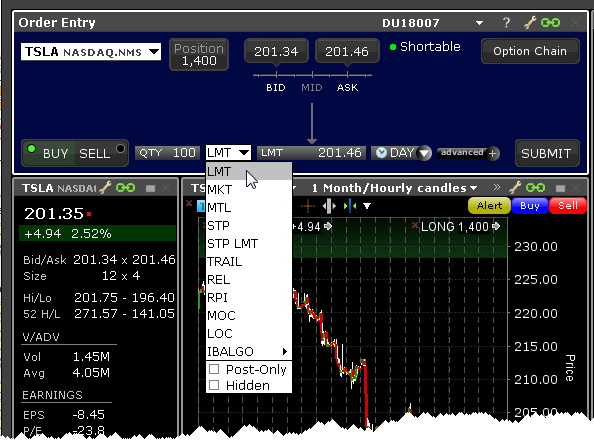 From within the Classic Interface:
Click the

Ask

 price to create a BUY order, or the

Bid

price to create a SELL order.
To transmit the order, click the "T" in the Status field.
For a more detailed description of limit orders and the products and exchanges on which they're supported, visit the Order Types information page.