IBKRATS Orders
Non-marketable U.S. stock orders routed to IBRKATS are held in IB's order book where incoming Smart-Routed orders from other IBKR customers are eligible to trade against them.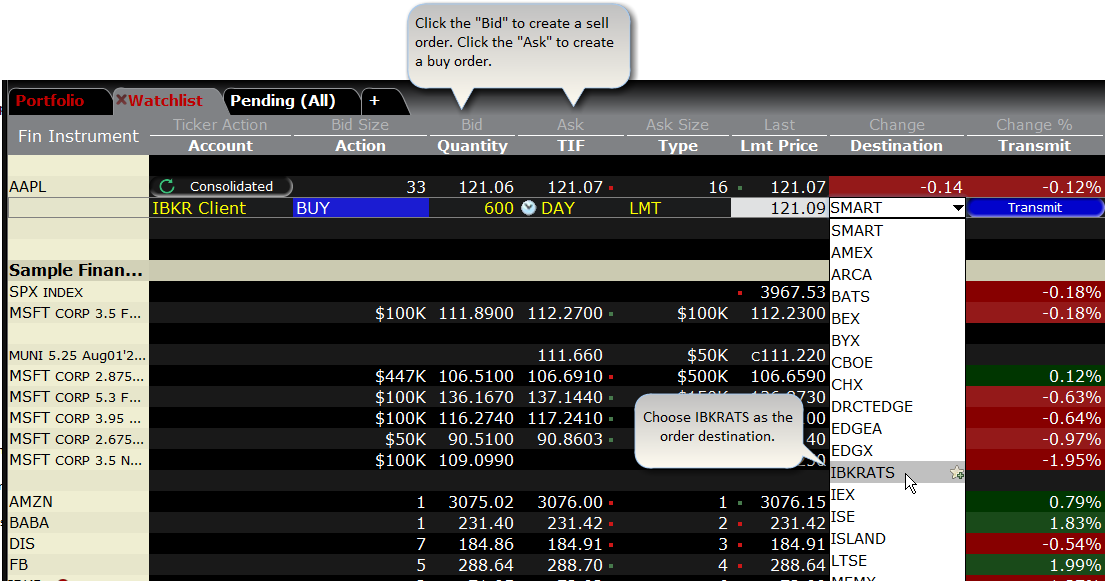 To route an order to IBDARK
From the market data line of a US Stock, click the Bid to create a SELL order or the Ask to create a BUY order.
In the Destination field, select IBKRATS.
Transmit the order.
For more information on how IBKRATS orders work, see the IBKRATS Order Type page.